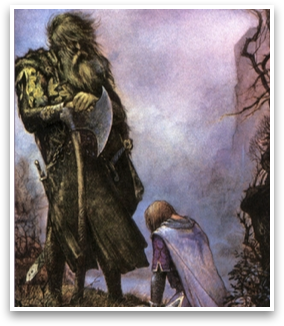 Sir Gawain and the Green Knight Study Guide

Sir Gawain is the story of a young knight under King Arthur's service (and his nephew) who must journey to his apparent death in order to fulfill a vow made to the eponymous Green Knight.

In Gawain, we see the young knight demonstrate the values attributed to the so-called chivalric tradition (truth, honor, loyalty). Due to his chivalric code, he is somewhat uncomfortable with the courtly love tradition that is also contained within the poem. In the end, the young knight proves his valor to the Green Knight himself as well as to his kinsmen, with only the slightest chink in his ethical armor.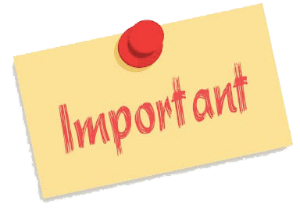 Themes and Facts
A medieval Romance centered on the popular Arthurian tradition.
Part of the Alliterative Revival of Medieval Literature.
Gawain is a near-perfect model of knightly chivalry.
Contains a peculiar poetic device known as the "bob and wheel."
Emphasizes values of courtesy and troth (truth).
A medieval romance that tells the story of a hero on a quest.
Study Questions
What differences do you see in the journeys of Beowulf and Sir Gawain?
What motivation does the Green Knight have to intrude upon Arthur's court?
How does Gawain demonstrate his rhetorical skills in addition to his devotion to virtue?
What are the values associated with chivalry? With courtly love? How do you see those portrayed in Sir Gawain?
In addition to the entertaining fantastical elements of the story, Sir Gawain and the Green Knight demonstrates the value of the chivalric code and its sometimes tense relationship to courtly love.